Archive for September, 2012
[.. author markup ..] [.. date markup ..]
Friday, September 28th, 2012
Friday, September 28th, 2012
In mid-September we traveled to Winston-Salem, NC to conduct a workshop with the Director of Lighting Design Prof. Norman Coates's lighting design class at the University of North Carolina School of the Arts in constructing inflatable structures. We are collaborating with this group on the project LUMANOTUS – this years
Winston-Salem Lightning Project
. The project will be comprised of large scale, inhabitable, inflatable structures installed for 6 days in a public park in downtown Winston-Salem. The students, under Prof Coates's direction, will design lighting and image projection schemes that will animate the structures through choreographed performances. The event will be open and free to the public – however we are accepting donations for the project through this
site.
There will also be a public lecture on our work and exhibition of the design material for the project during the mounting of the pieces in mid-November. Below are a few images of a small test inflatable that we built while in NC – shown both in the lighting studio and the site.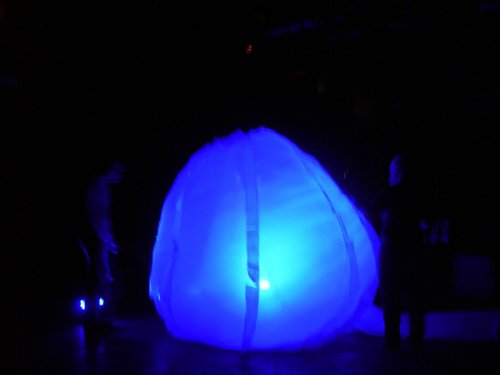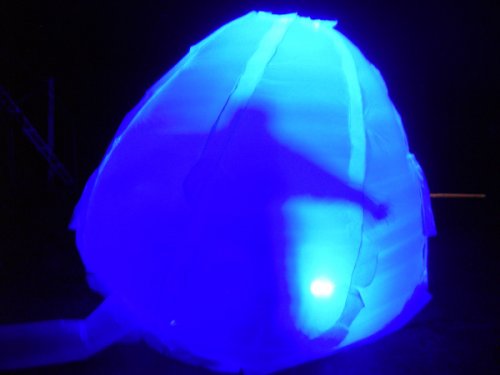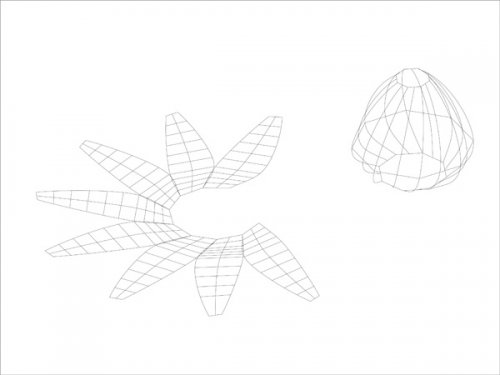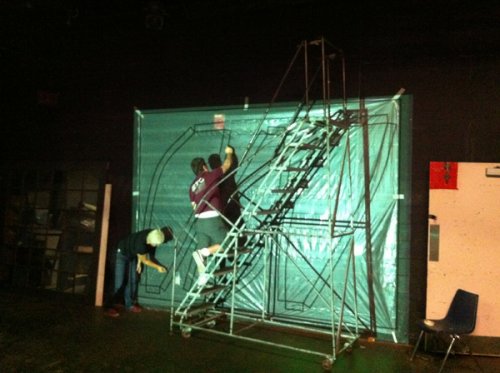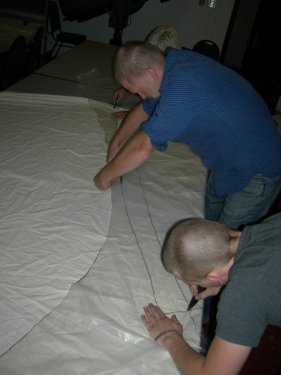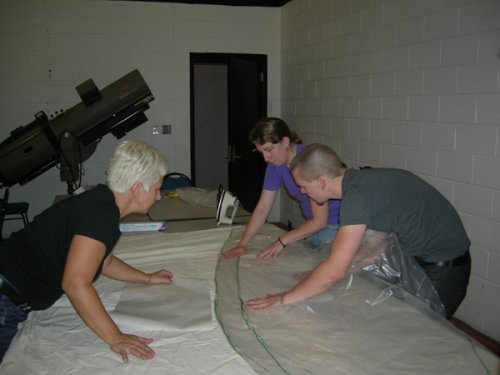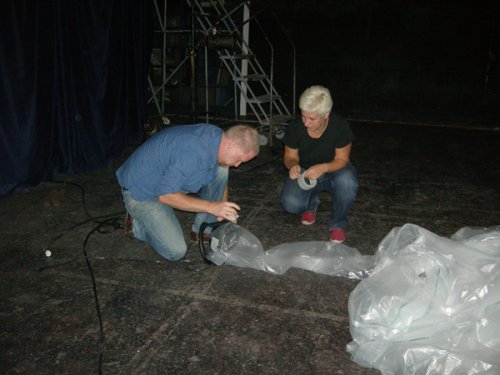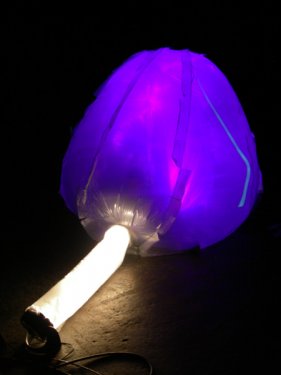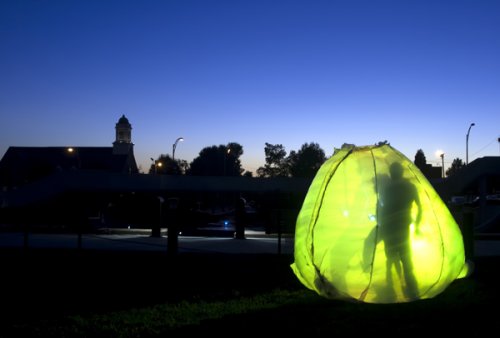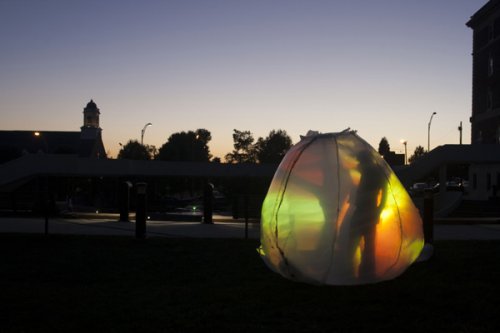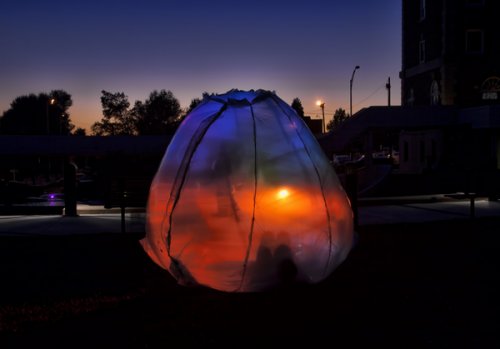 Friday, September 28th, 2012
A current research project that we plan to build as full scale pavilion in the spring/summer of 2013. Glenn will be presenting this project in October @ the
ACADIA conference
in San Fransisco. Here is the complete description:
This project is part of ongoing research that investigates the utilization of a 7-axis robot for hotwire cutting casting molds from EPS foam stock for the purposes of casting variable concrete units. The projects conceptual basis is the rethinking of the masonry block as a variable unit. Rhinoceros with Python computer scripting is explored as a methodology for producing the variable units – which are aggregated to form continuous structural surface forms. Surfaces from the design models are imported to Master Cam to produce tool-pathing and G-code to run a robot controlled hotwire. Multiple molds are cut from 4' x 8' sheets of fully recyclable EPS foam – with average cutting time of each part being under 3 minutes. Through exploring the full span of the design and production process from coding to casting to assembly the project aims are to investigate both the efficiency of the system and its formal/structure/ornamental potentials. The aesthetic desire being to produce a form and unit design which is intricate – more like lace – possessing the texture and tactility of concrete – but having a lightness of form and linament which is perceptually other.