Friday, May 23rd, 2014
c-LITH is the reconsideration of the architectural building unit through the exploration of new composite techniques and materials. Our project develops individual components that exploit the strength, lightness, and variability possible with carbon fiber filaments when paired with computation, digital fabrication, and hand assembly.
Traditionally, architectural units made of brick or concrete are small and multiple, heavy, difficult to vary, and are much better in compression than tension. Using carbon fiber filaments to create variable units allows for larger individual units that can vary in both shape and structural performance as needed. Our units, pound for pound, have higher capacities in both compression and tension and therefore impact the design in both the vertical and horizontal dimensions. Most importantly, however, our units address the use of carbon fiber at the scale of architectural production.
The images below are of the project installed @ the Taubman College Liberty Annex Gallery as part of the Research Through Making Exhibit, March 12 – April 20, 2014.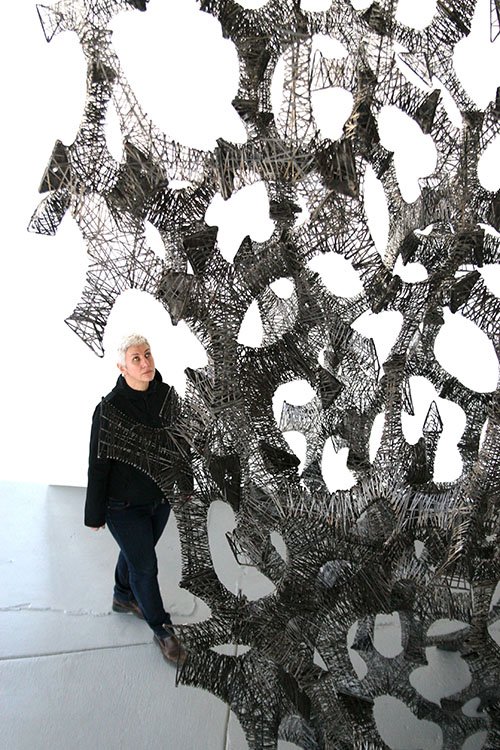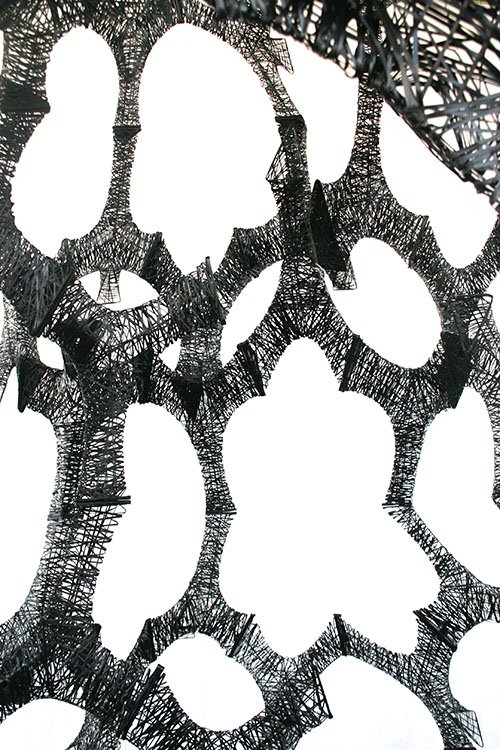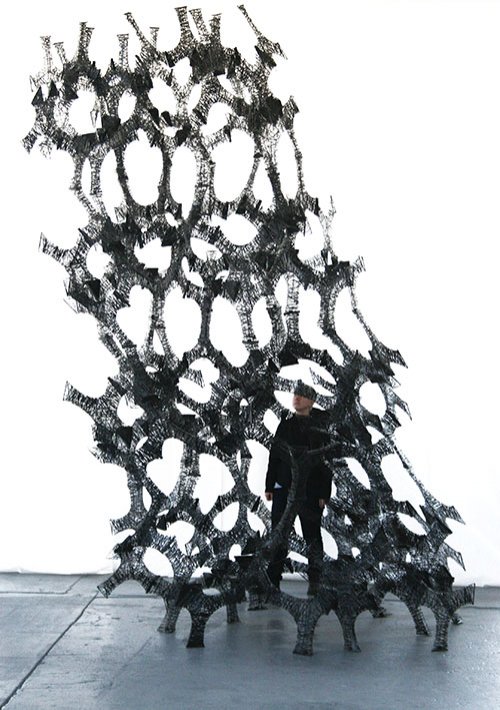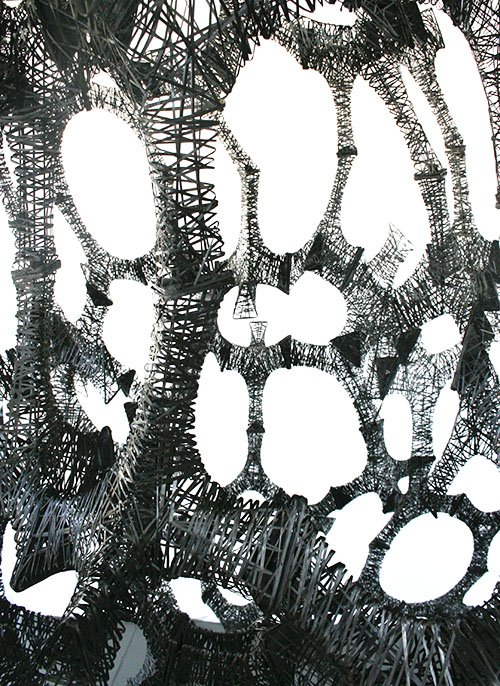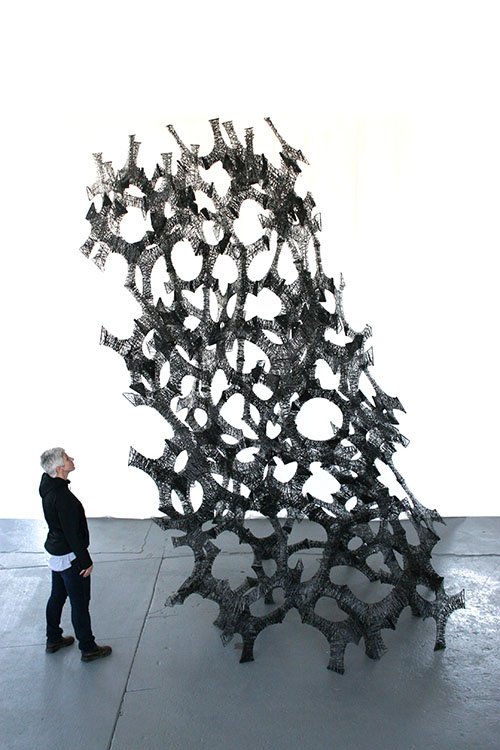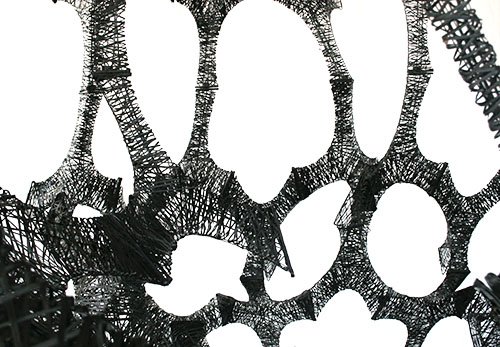 PROJECT TEAM
DESIGN: Glenn Wilcox and Anca Trandafirescu
FABRICATION AND ASSEMBLY: Glenn Wilcox, Anca Trandafirescu, Megha Chandrasekhar, Troy Hillman, Secil Taskoparan, Rebecca Braun, Ryan Mason, Sam Seeger, Peter Choi, Chris Pine and John Larmor
FUNDING: Grant from the Taubman College of Architecture and Urban Planning, University of Michigan